Origins of the problem
Looking at some track constructions of a toy electric train, I noticed that sometimes the train would get "stuck" in a loop, or that some places could not be reached no matter how you played with the switches:  it was necessary to pick up the train physically and move it to the desired spot.
Contemplating this I discovered two problems, one I solved, the other was a mystery for a long time.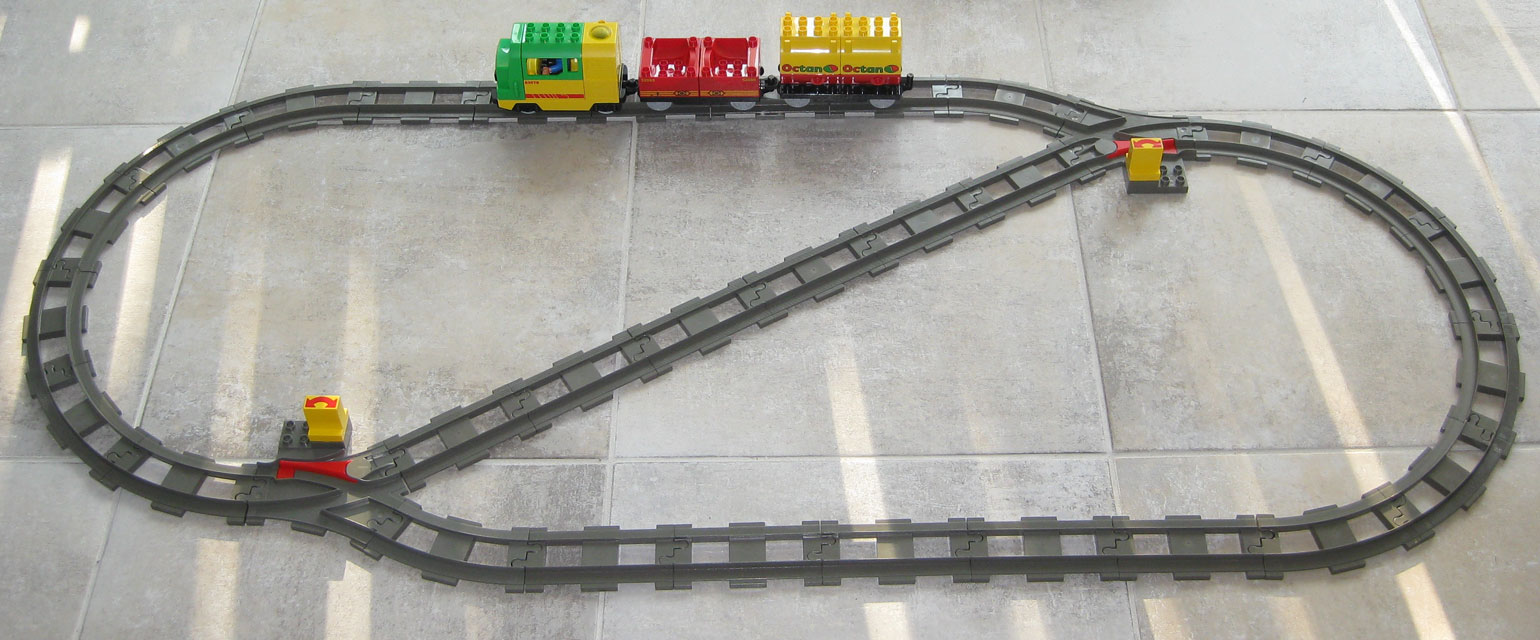 Consider the layout of the photo:
The locomotive is shown as a red rectangle with an arrow to indicate the sense of travel.
If you set the switches correctly and let the loco run, it will go over the diagonal, but only once.  After having passed the diagonal it has effectively turned around and however you now set the switches, there is no way to make it go over the diagonal again.
If you start the loco in this position:
then it is completely impossible to get onto the diagonal!
But using the same two switches you can make:
and on this layout you can get from anywhere to anywhere and in any sense of travel.
Each layout has this property:
either

you can get the train to any point by only playing with the switches,

or

there are points you can reach only by picking up the train and putting it there.
I call this the All Points Reachable (APR) property, and for any given track layout APR is either true or false.
For the layout in figures 1 and 2 it is false, but for figure 3 it is true.
It is clearly not just a matter of how many switches there are, but also of how the segments connect them together.
The problem is:  can you determine whether the APR property is true or false by just looking at the track layout?
The answer is yes, and it is even easy to write a program to do it.
We need a somewhat more precise definition of what the APR property is, and also discuss what we mean by "looking at the track layout", but first I will say something about the figures I will use to get us to the program.