Dismantling a locomotive
Let me start by saying there are quite a number of Duplo loco models.  I discuss here only the ones I actually have experience with.
The Duplo locomotives have two main parts:  the top, which is one colour (here red) and the bottom (here yellow).  The top part also carries the on-off button, which is the same colour as the bottom.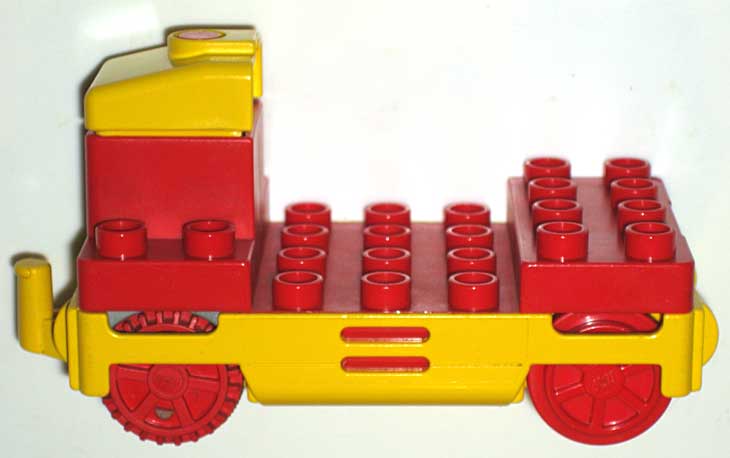 Both parts click into each other, which means we will have to deal with these tabs with hooks that are meant never to be disassembled.  There are two such tabs in the back and a wide one in the front.
To take the cover off a locomotive requires a special tool to un-click the tabs.  A strong, thin steel blade would do, but it would still be a very dangerous job.  You are hereby warned that opening the locomotive may be dangerous to you and to the locomotive:  you may get hurt and you almost certainly will damage the locomotive.  Please be extremely careful, prepare the workplace well, and apply force only as needed.
I use my workshop, where I have a workbench and an array of tools.   Do not attempt this in an ad-hoc manner in the kitchen…
I open the front and back separately, starting with the front.  First I prepare two planks, such that with the locomotive upside-down, it is nicely horizontal, resting on both planks.  The side with the tab to be opened should be supported only with the bottom part, and the top part should be free to move down.  Fix the plank in a vise if possible.
Then I use a screwdriver of the right size to tap the lips of the tabs: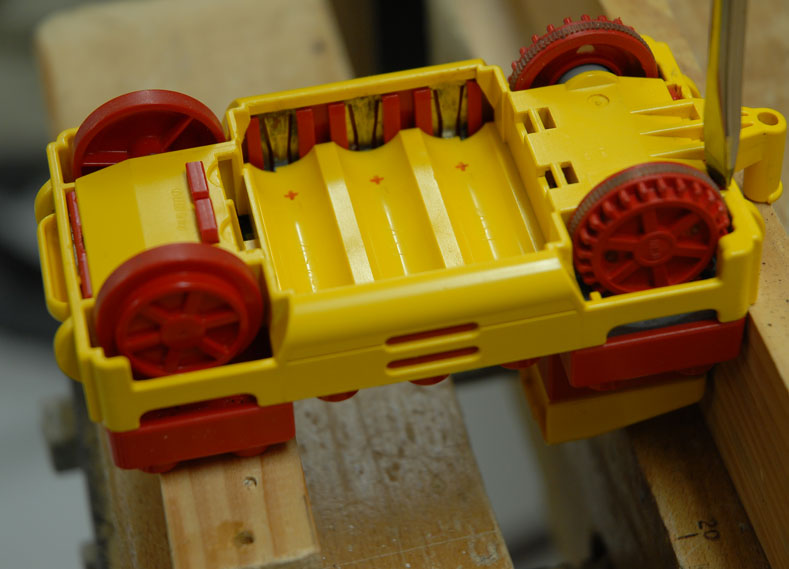 If you have not got a screwdriver with a nice thick, flat end, then hold the screwdriver a little at an angle, so that it will not too easily slip off the tab: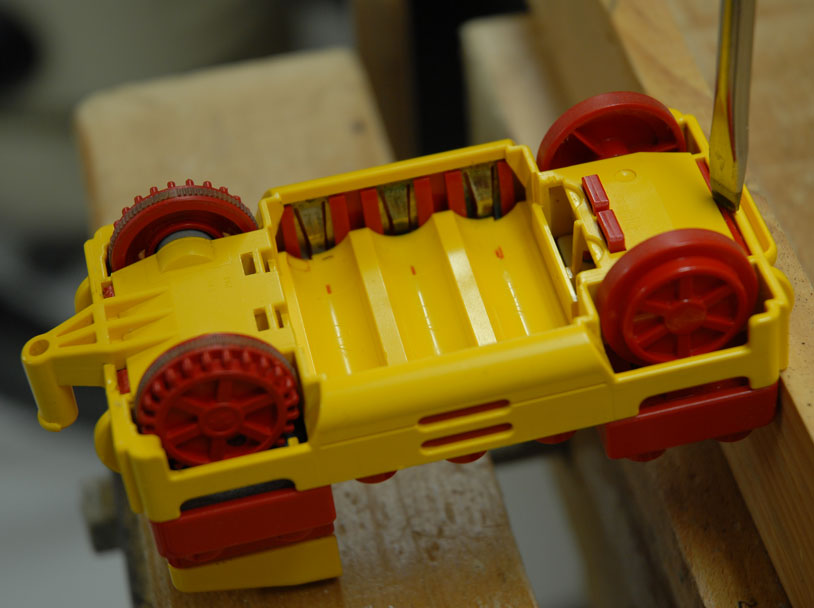 Gently tap on the screwdriver with a wooden or plastic hammer, or with a block of wood.  It is very important that the locomotive is perfectly seated on the two planks that support it.
Once the cover is off you can see the works: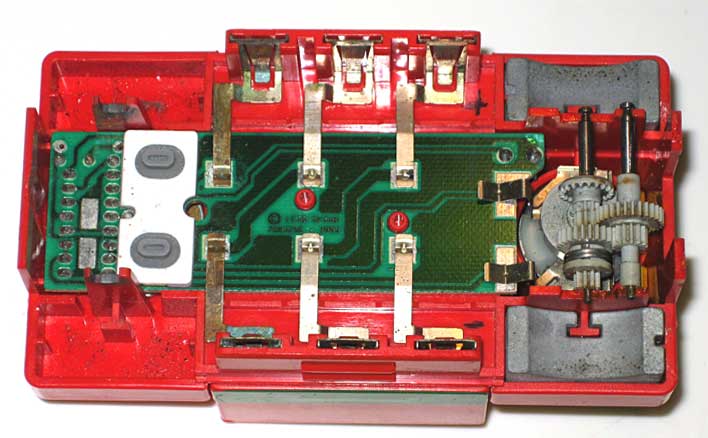 There is not much you can do here, except perhaps remove dirt and maybe apply some light grease.